Weekly Yoga Classes with Carrie
Lotus Studio
Sedona, AZ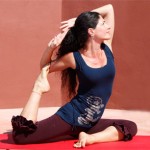 YOGA
Wednesdays 11a BarreAsana (1 hr)
Thursdays 9:00a Hatha Yoga for Beginners (1.5hrs)
Fridays 11a BarreAsana (1 hr)
Visitors to Sedona welcome. $16 drop in. 5 classes/$59,
10 classes/$99. Monthly unlimited yoga/$125, Weekly unlimited/$59. All classes at Lotus Studio. 2050 Yavapai DR Suite 3A Sedona, AZ. (shares parking lot with Oak Creek Brewery in W. Sedona)  Private Yoga classes available by appointment.
---
2017/18 Weekend Immersions
Psychic Development & Spiritual Awakening
Oct 20-22, 2017 Fri 4-8p, Sat 10a-12p, 1:30-4:30p, Sun 10a-1p
Sedona, AZ
 $425 preregistration only (registration deadline Oct 1)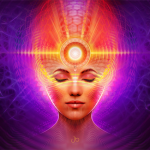 Your intuition is your own inner honing system that's always nudging you in the direction of your path of highest life fulfillment. Discover the significance and power of intuitive intelligence as you learn and practice techniques for accessing your own inner psychic. Learn to recognize how your intuition speaks to you as well as how to strengthen certainty and clarity around its messages for you. Activate energy awareness and practice techniques for 'reading' energy for others. This is a great intensive for those ready to live by their true inner guidance and for those who are called to align their psychic senses with their life purpose. 12 hrs of courses.
---
Mastering the Art of Psychic Reading
Nov 17th-19th, 2017 Fri 4-8p, Sat 10a-12p, 1:30-4:30p, Sun 10a-1p
Sedona, AZ
 $425 preregistration only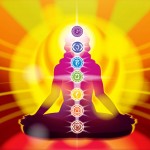 This is an advanced course for psychics, light-workers and integrative healing arts practitioners who are already connected to their psychic senses and are ready to fine tune their psychic skills and master the art of psychic reading. (It's recommended to take the accessing yours psychic senses intensive as a preparatory course for this intensive. Taking all offered intensives previous to this one will give participants the most value).
---
Healers Toolbox
Jan 19-21, 2018 Fri 4-8p, Sat 10a-12p, 1:30-4:30p, Sun 10a-1p
Sedona, AZ
 $425 preregistration only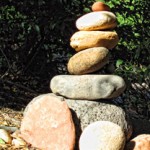 12 hours of courses that teach integrative healing arts practitioners holistic, psycho-spiritual healing tools and modalities that broaden the scope and depth of their private practice. Learn to guide others thru shamanic therapies for deep reconnection to themselves, coaching tools for transmuting self-sabotaging beliefs, discovering life purpose, creating vibrant health and lifestyles full of meaning, purpose and passion
---
Join all 3 weekend intensives for a total of $1,111 (savings of $164)
Accommodations not included.  We have many hotels and airbnb options in close proximity to my studio. The studio address is 2050 Yavapai DR Suite 3A, Sedona, AZ 86336  (Lotus Studio)
www.HolisticPsychic.com  *  carrie@holisticpsychic.com * 480.748.1671