Weekly Yoga Classes with Carrie
Lotus Studio
Sedona, AZ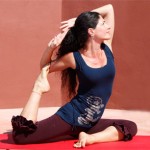 YOGA
Fridays 9a
Embodiment Flow Vinyasa Yoga (1hr)
1 hr vinyasa yoga class mindfully sequenced and guided to support students in opening to the flow of prana in the physical and energy bodies and to embody divine presence within as we practice awakened presence.
Visitors to Sedona welcome. $16 drop in. 5 classes/$59,
10 classes/$99. All classes at Lotus Studio. 2050 Yavapai DR Suite 3A Sedona, AZ. (shares parking lot with Oak Creek Brewery in W. Sedona)  Private Yoga classes available by appointment.
---
Shamanic Breathwork Journey with LIVE Sound healing
Sat Dec 22
6-8p
$35 Advance Registration Required
Harness the power of the Winter Solstice to journey deep into yourself and experience deep healing as you gain insights from the worlds of spirit, universal symbolism and archetypes as you embody your own inner Shaman with this Sacred Ceremony gently guided by Co-facilitators Carrie Konyha & Valerie Irons, accompanied by the LIVE healing vibrations of of Crystal & Tibetan singling bowls, chimes, gongs, drums and more. Pre-register at https://www.paypal.me/CarrieKonyha/35
Valerie "Sanjali" Irons is an artist, sound alchemist and kirtan wallah living in Sedona, AZ. As a sound healer, she is immersed in the world of sacred sound. She offers private sessions – "Soundwave Journeys" – using her Soundwave Bed™, as well as group sound healing journeys and Shamanic Breathwork sessions. She is dedicated to divine healing through the arts. Inspired by divine love, she is deeply grateful. www.valerieirons.comwww.sanjali.net
Carrie Konyha is an extrasensory spiritual guide, teacher and integrative healing practitioner, who began her own journey of spiritual exploration as a young child and has been working as a professional psychic for 30 years. She is a certified yoga instructor and yoga alliance continuing education provider who specializes in teaching in the realms of meditation, mindfulness & spiritual practice www.holisticpsychic.com
www.HolisticPsychic.com  *  carrie@holisticpsychic.com * 480.748.1671