About Carrie

Carrie Konyha, RYT
30  years of professional experience offering psychic insight, spiritual  guidance & mentoring, intuitive development classes, healing ceremonies & guided yoga practice. 
Carrie is  professional clairvoyant psychic, spiritual teacher, mentor & published writer. Her credentials include national certification as an authentic psychic with the American Association of Professional Psychics, certification as a classical hatha yoga instructor, registered with the yoga alliance (RYT200). Carrie  holds an associate degree in metaphysical arts from the college of metaphysical studies & she is a traditionally trained shamanic practitioner. 
EARLY BEGINNINGS:
"Originally from N.E. Ohio, I am a  natural born psychic who grew up with a strong  spiritual intuitiveness, psychic sense, a desire to learn about the spiritual  dimensions of life, to cultivate my own spiritual awareness & to use my psychic sensitivities to help others. Family members recognised my psychic abilities early on and coming from a family where certain members were involved with esoteric studies, I began being introduced to esoteric wisdom teachings around the age of 8.
I remember playing in my back yard one day when I was about 9 years old and having a spontainious  'psychic vision'  that told me that by the time I was 40 years old I would be helping people for all over the world with my gifts. Of course, I did not at all understand what that meant at the time time ( I could barely fathom being 40yrs old LOL)  but the vision has come to pass. Now in my mid 40′s, I've been living/working  in Sedona AZ  since 2004 and people do come to me literally from all over the world on a daily basis for psychic insight, spiritual guidance & mentoring. 
OFFERING SPIRITUAL GUIDANCE, PSYCHIC INSIGHT , DEVELOPMENT PROGRAMS

"I have been doing psychic readings professionally since 1986. I am a clairvoyant, clairaudient & clairsentient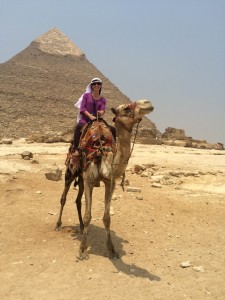 psychic. That means I see, hear, sense & feel things psychically. I have always been this way and have no ideas what it would be like to not have these extrasensory sensitivities.  Ive done literately many thousands of psychic readings over the past 27 years or so and have become an expert in reading peoples energy fields. I  provide psychic insight & spiritual guidance to my clients based on what I see in their energy field. I also read tarot cards, do numerology & dream interpretation. Sessions with me are available globally via phone, skype video call or in person for visitors to Sedona, AZ. For more info on psychic readings with me, see the psychic readings page. to make appointments, see the appointments page.
Having a strong interest in metaphysical education & spiritual development, I have studied with many leading transformational & spiritual wisdom teachers over the past 27 years. I spent much of my early career learning, experimenting, researching & developing the curriculum's for my psychic & spiritual development programs that I have now been teaching since 1994.  Many of my early students have gone on to become professional light workers themselves.
By the late 1990′s I was producing my own Holistic Expos in the greater Cleveland area of Ohio (my home town) and was serving as the resident psychic for popular North East Ohio radio station WNIR while also hosting my own Television show, "Psychic Advice".  My weekly radio appearances and TV show were great successes and aired weekly for nearly 3 years before I relocated to Arizona in 2003. Today I live in Sedona AZ where I work with a global clientele, with people from all walks of life.  I offer customized spiritual retreats & training programs in intuitive & spiritual development based on the services I offer & classes I teach. Check out the services and retreats pages for details
"Having an extensive background in yoga & dance, I also specialize in teaching yogic philosophy for spiritually centered living & meditative yoga/dance practices as a holistic medium for spiritual path-working, healing, and personal empowerment. My current projects include writing books on psychic & spiritual development and on meditative, yogic  dance practices".
I am available for sessions in person/phone/skype/facetime & Consciousness Activation Intensives everywhere . Contact Carrie